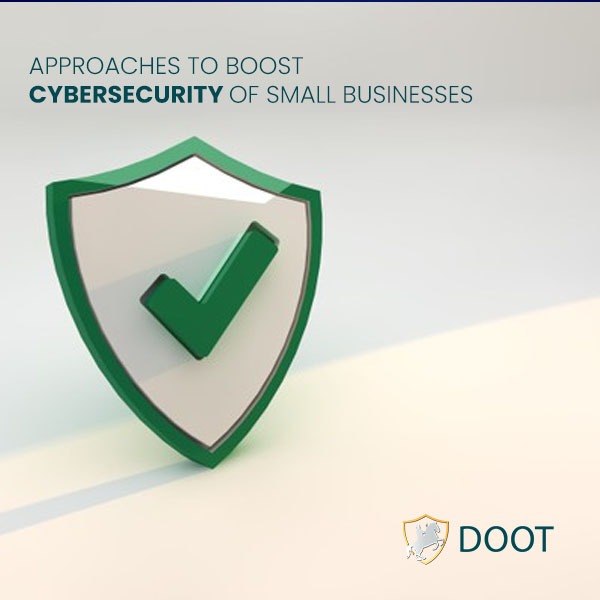 It is a general tendency to take small enterprises for granted and ignore cyber safety. Largely due to the financial constraints posed by small companies and also the assumption that hackers or attackers would only target multinational firms and organizations. But as per 2020 reports by the Verizon Data Breach Investigations Report (DBIR), small initiatives are susceptible to data breaches and become prey to cybersecurity.
Hence, businesses big or small, are at risk of being ambushed and call for cybersecurity and data protection.
Let's have a detailed study to enhance cybersecurity when it comes to small ventures.
Educating Employees
Security studies and statistics are explicit that 43% of data breaches occur internally ie, through the employees be it intentional or accidental. Unlike huge multinational organizations, where passwords and other relevant info are handled by very few, small businesses cannot afford to take the risk of relying on a few individuals regarding cyber safety.
Cyber threats and onslaughts come incognito. Therefore, each and every person connected with a firm must be vigilant in order to identify, address and report cybersecurity issues that require thorough and meticulous training. It is imperative that the exercise must prioritize 'what the employees ought to know rather than 'what they should'. For this "live fire" practice techniques can be employed.
Using A Password Manager
It is always recommended to change the passwords frequently so that the attackers or hackers do not crack them too often. But changing passwords alone would not suffice.
 A password management servicer is an intermediary solution. The idea of using a password manager is to create strong and uncommon passwords and reserve them in an encrypted format with a master password. Thereby tapping into the master password gives accessibility to the other passwords. The encrypted password can either be stored in the cloud or locally on your own devices.
Two-Factor Authentication
This security system exerts a two-step separate and discrete mode of identification to legitimate access. 2FA works by enabling a password in the first step and secondly to access it with a coded text or biometrics. 
Multi-factor authentication is another method of securing data and info which is more enhanced than 2FA as it contains multiple steps before authorizing access.
Conduct Risk Assessment
Risk Assessment is recognizing, examining, and evaluating risks. The cybersecurity risk assessment identifies the relevant info that can be prone to a cyber invasion. This technique can prove efficient as it can 
Diminish the long-term costs.

Supply a  template for future assessments.

Avoid breaches and other security accidents.

Improve communication.
Backup Files Routinely
When you back up files, you are replicating the system's or network's data for archival purposes. Back up is helpful not only in protecting data but also in recovering files and data that are lost accidentally or by any other means. A backup strategy usually contains, data classification, frequency, encryption, offline, offsite, and testing.
In short
A stitch in time saves nine. Despite the fact that things are secure and quick through the internet, data and information are always at stake. One cannot still count on the usual common methods in today's realm. As the marketplace and businesses get more digitalized, the techniques to safeguard them must also adapt meanwhile. There are more methods to practice, encounter, and strengthen cybersecurity issues than seen so far. Ensure to use a secure business collaboration suite that can protect your confidential information and business data from all kinds of data thefts.
https://doot.world/wp-content/uploads/2021/03/WhatsApp-Image-2021-03-25-at-6.05.47-PM.jpeg
600
600
arun vijayakumar
https://doot.world/wp-content/uploads/2021/03/cropped-65b9741a-9a8a-4317-a225-5f667ed4ffd1.jpg
arun vijayakumar
2021-03-25 15:53:11
2021-03-25 15:53:11
Approaches To Boost Cybersecurity Of Small Businesses