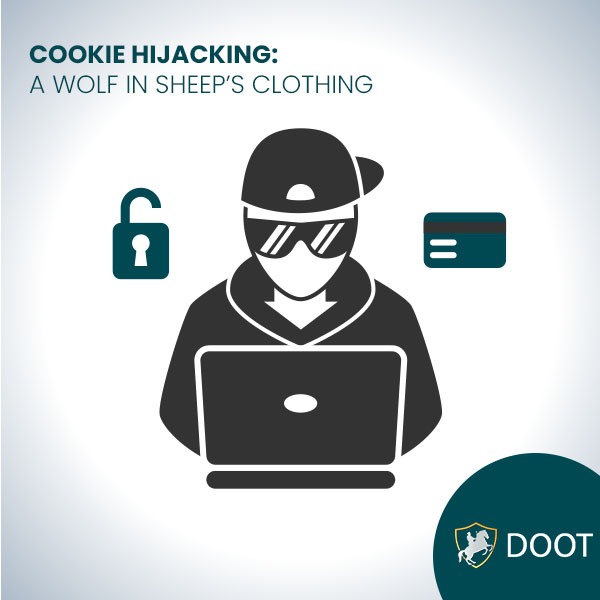 Cookie hijacking, does the name sound interesting? Well, so is to the hackers too. Alternatively known as session hijacking, it is a kind of cyber attack that most firms fail to identify and recognize. A study conducted by the Stake study lately stated that 31% of the e-commerce applications and sites have been easily targeted to cookie hijacking. 
31% might not appear to be a large number, at the same time, your online cookies would disappear within no time if the right data security services are not enabled.
Is cookie hijacking that threatening?
Like how you store your favorite cookies in a jar (at times even not to be touched by others), you need to protect your HTTP cookies from unauthorized access in a similar fashion. Every website you browse or use has HTTP cookies carrying details like user ID, password, and other credentials that might seem minute or insignificant. So there is no way one can avoid cookies in the current online mode of transactions.
Multifactor authentication or popularly code-named MFA is one of the modern techniques in establishing cybersecurity. Once the hackers gain the right cookies, then no MFA can be of any help to protect your system. 
 Therefore MFA alone does not always work. Encryption through HTTP and VPN is an approach to data security solutions that can shield you from hijacking onslaughts. 
 
Types of session or cookie hijacking
An in and out picture of the various ways employed by the hackers in session hijacking.
Cross-site scripting (XSS):

  It is the most dangerous and vulnerable method of website attack in session hijacking.  XSS is a direct mode of hacking often in the form of an email message or any other form of messages that contains malicious scripts. These invalid and manipulated scripts are injected and made to run the end user's device thereby altering the output.

Cookie-side hijacking:

 Attackers decipher the network traffic using packet sniffing. This, in turn, aids hackers to gain the login credentials of the users. Unsecured wifis prove a villain in cookie-side hijacking as they provide the web traffic and access point.

Session fixation:

Here, the attacker fixes a session for the user. A link with a particular ID is sent to the user's email and all that the hacker has to do is wait for the target user to open and login in.

Malware

: Are also unwanted programs and files applied to filch with the user's browser cookies and carry out activities, keeping the user unaware of the doings. 
To ponder upon
Not just cookie hijacking or session hijacking, any form of cyber theft or illegal entry to your system and exploitation of the data and details can prove fatal. Unfortunately, these remain invisible and unnoticed until matters spin out of control. Hence, as always, caution is the parent of safety. With agility, active monitoring and signing out of your accounts more often are the data security solutions that can lessen the risk of being hijacked.
https://doot.world/wp-content/uploads/2021/05/WhatsApp-Image-2021-05-18-at-1.10.43-PM.jpeg
600
600
arun vijayakumar
https://doot.world/wp-content/uploads/2021/03/cropped-65b9741a-9a8a-4317-a225-5f667ed4ffd1.jpg
arun vijayakumar
2021-05-19 13:59:58
2021-05-19 14:09:58
Cookie Hijacking: A Wolf In Sheep's Clothing