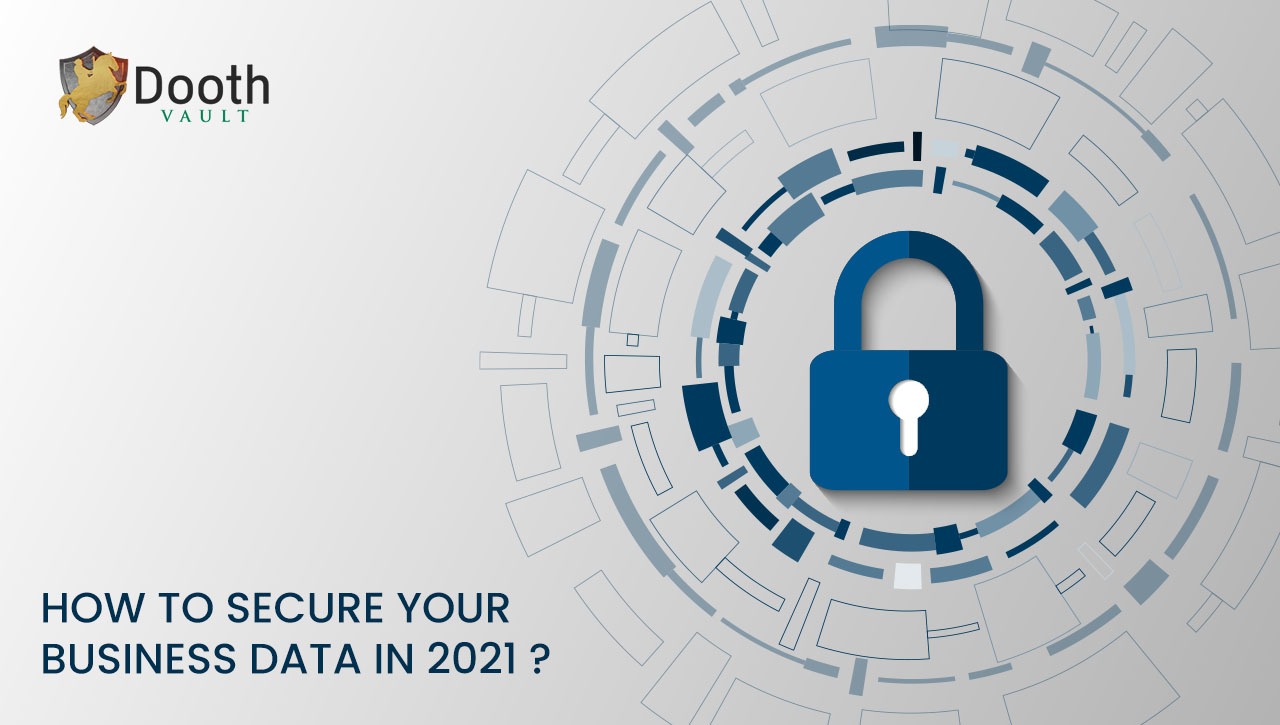 Data is the most vital element of a business and is something that needs to be secured at any cost. The loss of data or unauthorized access to data by third parties creates a huge loss of money and reputation to businesses worldwide, every day. In 2020, we witnessed many cases of data monetization and data breaches happening even within highly secured online platforms.
The pandemic necessitated remote work scenario has compelled businesses to rely on various online applications to facilitate work seamlessly. But this has also given rise to further data security issues in a business environment. So, it's important for businesses to have a highly trusted data protection platform to carry forward their business impeccably, in a secured way.
Advanced data management model
The post-pandemic era will need a more advanced data management model based on ensuring the data CIA (confidentiality, integrity, and availability) triad. Earlier, businesses used to focus only on the confidentiality of data. But the new model should also focus on the remaining two parts – integrity and availability. Businesses should make sure that the data they share with clients is 100 percent genuine and is not adulterated by third parties in between. There should also be easy access to shared data with no delay in communication. Incorporating reliable 'data as a service' solution will enable businesses to successfully tackle a large amount of data in a secure mode.
Integrating DataSecOps approach
Public cloud services were a great blessing for companies across the globe during the pandemic period as they facilitated an easy shift to a remote work environment possible. But with speed and efficiency remaining supreme, data privacy and security didn't receive the focus that they deserved. But DataSecOps allows integrating security during cloud migration by encrypting data before it leaves an organization's firewall protection. It also assigns a security key to specific columns within the database, with the entire data never decrypted, thus making the stolen data useless for the hacker.
Strict adherence to data privacy laws
Companies should ensure that their services are functioning strictly by observing the data security standards set by government authorities. Actually, there is no shortage of privacy laws, but they should be refined very often to include the advancements happening in the field of the internet and technology. People have become more aware of their data privacy rights and also expect their online service providers to comply with these laws. So, if a business is to flourish in the future years, it should be able to provide a reliable data protection platform to its customers.
Reduce collection of data from clients
Companies can resort to the policy of collecting a few data from their customers as an effective means to ensure data privacy. They should analyze if every data they collect is really needed for the smooth functioning of the service. This kind of approach will not only relieve businesses from the risk of protecting data but also the additional cost and infrastructure to maintain a large database.
Is complete data privacy possible?
With all these said, we must ask ourselves the question: is it possible to secure your data 100 percent with no flaws? Is there a data protection platform or data security service that can guarantee reliable results and hassle-free workflow? To make it possible data security professionals must focus on building CIA of data across the workplace. There should also be an integration of advanced data management strategies in the business sector.
Doot is a highly innovative, cloud-based collaboration suite that integrates revolutionary data management technologies, allowing totally secure and hassle-free communication within an organization. Doot brings together the latest advancements in Information Technology to help your business thrive, without fear of data breaches.