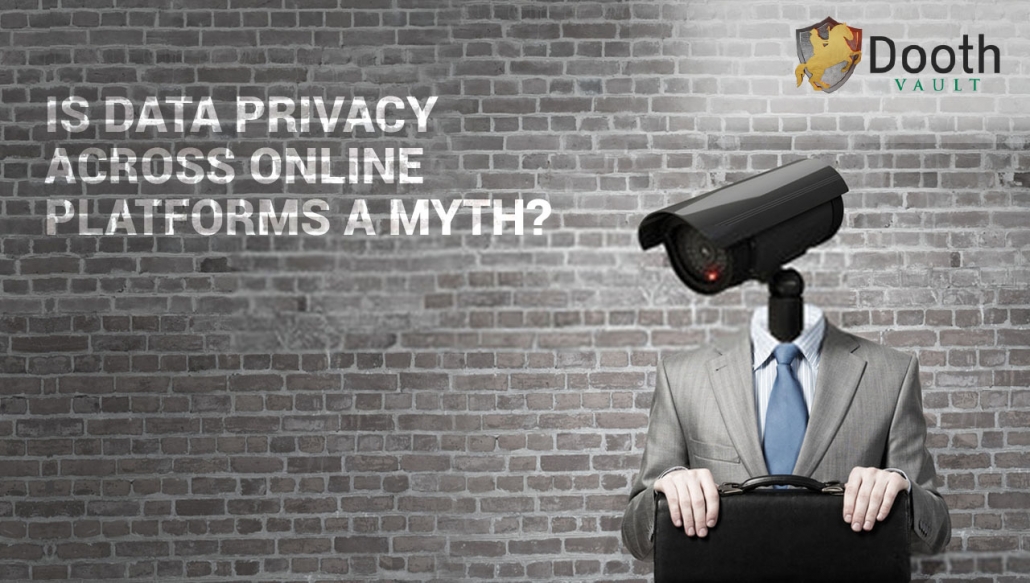 Data privacy, as you know was one of the most discussed topics in 2020. Today, there is no limit to the amount of our personal data that is being circulated across various online platforms. The popularity of smartphones, social media, mobile apps, and many other inbuilt software applications within the phone has made us knowingly compromise on our data privacy to a certain extent. 
The global pandemic in 2020 has made it mandatory for every individual to depend on various mobile apps and social media for their daily needs. These tech gadgets and devices that were the choice of a few got extended to be a part of daily habitual behavior. We have seen all these platforms guaranteeing the privacy of our data, but also hear stories of data breaches happening every day, around the world by the same platforms.
So, one question lingers around in our minds. Is data privacy in today's world a myth? Isn't there any foolproof data security solution to ensure complete data privacy across online platforms? Let's discuss some common issues affecting our data privacy so that we remain vigilant to them in the future.
Terms of use: the hidden strategy
The internet offers a wide variety of services and apps to make our life comfortable, facilitate easy communication, and for entertainment purposes as well. But, to use these services, everyone needs to accept some 'terms of use' specified by the service provider. It's a fact that 99.9% of users don't read these terms before accepting them, which results in them being unaware of their privacy being targeted.
Even the technologically literate youths are compelled to accept them, otherwise, they won't be able to enjoy the features of the service. Thus, our personal data gets shared with various companies for marketing and advertising purposes. This is the way apps and social media thrive by offering 'free service' to the public.
Hackers target common people too
Most people think that hackers target the highest levels like government departments, financial organizations, and VIPs like politicians or company CEOs. But, as they are more vigilant to such cyber threats, hackers also target common people. More often they try to access higher-level data of an organization through phishing emails and ransomware targeted at lower-level employees. This can be more prevalent in a remote work scenario that has become the 'new normal' in a post-pandemic era. So, keep a watch for suspicious activities in your emails and social media profiles.
Ensure security of social media profiles
The first thing social media users often do after creating a profile is to make the account 'private'. This will make them feel safe and unreachable to outside intrusions. But there are even more detailed settings that can be fine-tuned to make your profile as open or as closed to third parties. The default settings of most social media apps make your account vulnerable to cyber-attacks. So, make sure to explore them and keep your account as private as possible. We all are aware how even the greatest of social media platforms like Facebook and YouTube have been found guilty of the data breach.
Encryption: not a perfect data security solution
WhatsApp and similar apps use end-to-end encryption to ensure complete data privacy for its users. But, the recent scandal over WhatsApp sharing information with Facebook and people moving to 'Signal' has shown that even encryption is not to be trusted completely. Even the most trusted platforms can ensure only 99% efficiency and the rest 1% is available for data exploitation or hackers.
VPN and antivirus are also prone to vulnerability
Even if you have protected your systems with advanced security tools like VPN and antivirus, it doesn't mean you are completely free from the risk of data security issues. You still need to be careful about downloading files or clicking links from a mail that has been sent from an unknown source as phishing emails and ransomware attacks are very common these days.
How to implement an effective data security solution?
Implementing an effective data security solution is a very daunting task as there are several factors like corporates, cybercriminals, and defective cyber laws that hinder the process. There should be a greater focus on cybersecurity laws and the settings of apps and social media platforms to make it more data secure for common use. There are also various security tools available in the market that can help you protect your online privacy and enable a smooth and secure workflow for your organization.
https://doot.world/wp-content/uploads/2021/01/WhatsApp-Image-2021-01-26-at-5.55.42-PM-1.jpeg
725
1280
arun vijayakumar
https://doot.world/wp-content/uploads/2021/03/cropped-65b9741a-9a8a-4317-a225-5f667ed4ffd1.jpg
arun vijayakumar
2021-01-26 14:22:09
2021-03-25 13:50:40
Is Data Privacy Across Online Platforms A yth?